B2B (Business to Business) Corporate Branding – NEC
Posted by Judah on Mar.30,2013 in Branding, Design with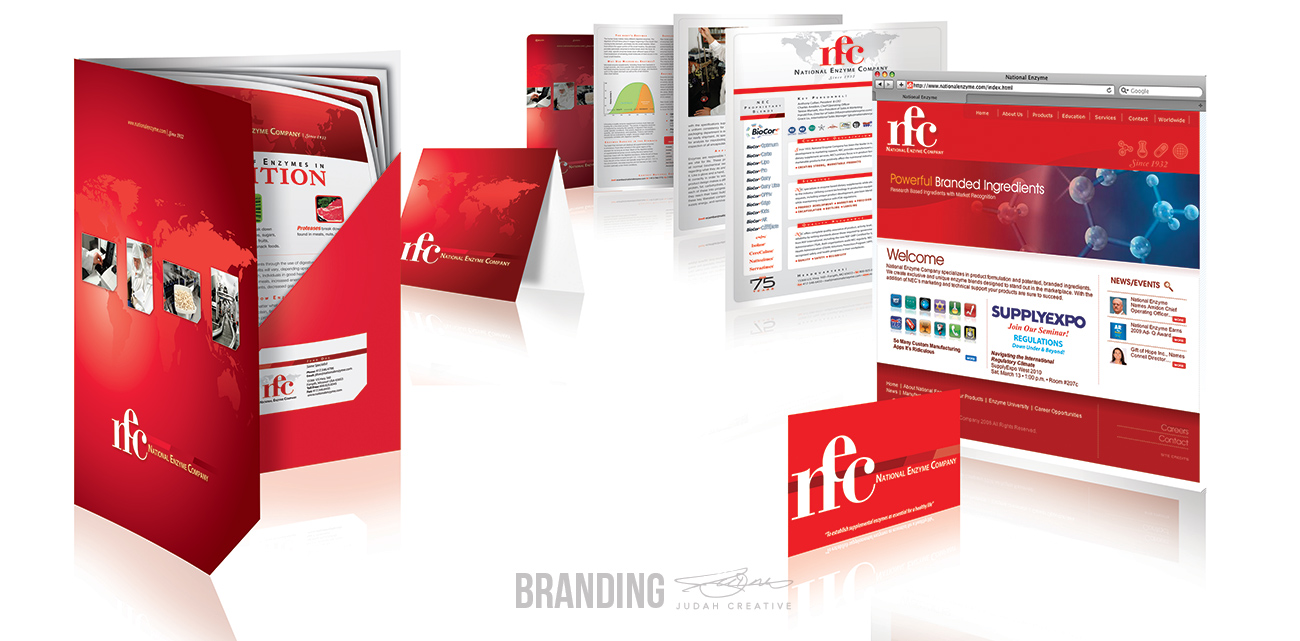 Client: National Enzyme Company
Project: (B2B) Business to Business Company Rebranding
There comes a time for every established business when logos, brochures, business cards, mailers and especially the website needs a reset button. In the case of National Enzyme Company, they'd been growing for circa 75 years when I started their company rebranding project. And you'd be surprised at how many pieces are in circulation after that long – invoices, quotes, power points, emails, you name it, it had to be hunted down and redesigned.
B2B marketing and branding is distinct from B2C (Business to Customer) marketing. Keeping this in mind, I did a complete redesign of all marketing collateral including a logo refresh design, brochures, flyers, mailers, a new website, trade show graphics, posters, technical write ups, sell sheets and more.
Branding Challenges
As a 75 year old company, we wanted to capitalize on the established experience, yet underscore progress and future stability. NEC also had several branded ingredients that needed to stand on their own, and yet remain consistent within the umbrella NEC brand.
Combining In-House and Printshop Materials
The client also needed to print many of the materials in-house because of the ongoing edits and revisions to certain documents, yet they wanted to retain a professional look. This meant I had to design something that was easy to edit and update, looked good according to its own merits, and also complemented the printshop marketing pieces.
Corporate Branding Conclusion
Wether it is a branded ingredient, the corporate business cards, something printed in house, or in a print-shop, the entire B2B "face" was brought under a unified, cohesive brand so that every piece that makes contact with the public consistently says "top-notch professionalism lives here!"
Share (if you're awesome)
Explore (if you're curious)