Judah Hangs Art at University Plaza Hotel: Springfield, MO
Posted by Judah on Jul.10,2013 in Blog, News with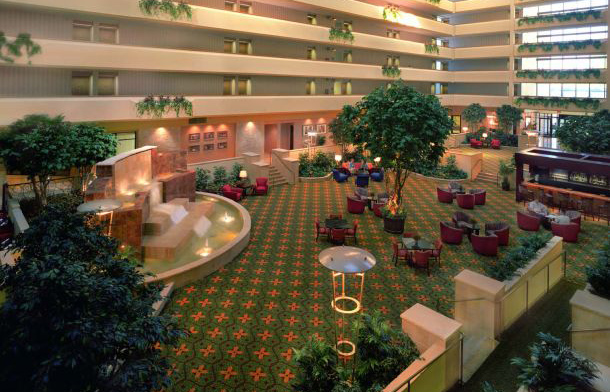 What is Judah doing when he's not plunged into graphic design and illustration?
If I'm not hanging out with my wife and kids, it's likely I'm drawing in my art studio or producing the next YouTube video. While the Daily Doodle keeps it fresh, the artwork piles up after awhile. With an aim to move some of these drawings out the door, I recently made a concerted effort to hang and try to sell artwork again in Springfield, Branson and the surrounding community. I was honored to be given a prime hanging spot at the University Plaza Hotel in downtown Springfield, MO by the curator, John Payne.
Since I already had 20 original works hanging at another spot in Springfield, I had to reach back into my portfolio and pull out some old school printmaking works. I was pleased to discover that art I created a few years ago still hangs!
If you happen to be in downtown Springfield, stop by the University Plaza Hotel and take a look around. If you want to see more art while you're at it, there are other great artists featured there, or you could make an evening of it and do the First Friday Art Walk, where businesses all over downtown Springfield display local artists. The below eight works will be hanging through the August Art Walk, scheduled for Friday, August 2nd. And stay tuned! I'm working on other art hanging gigs as we speak (write) :)
Share (if you're awesome)
Explore (if you're curious)