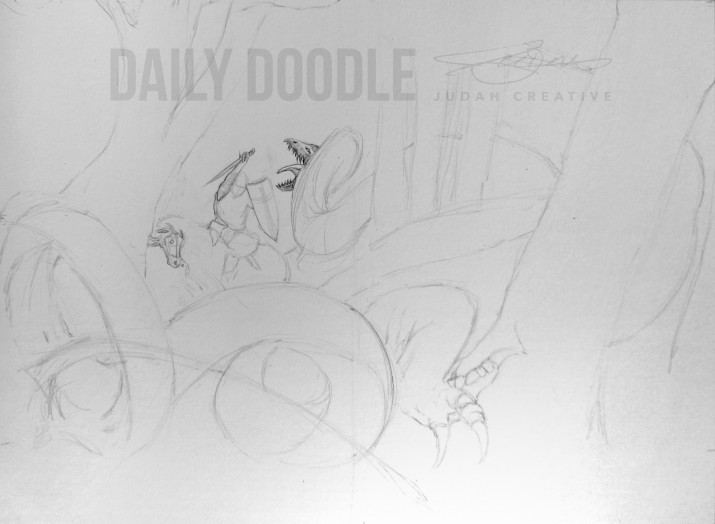 St. George & The Dragon: John Howe Study: Illustration Phase 1
Posted by Judah on Jun.20,2013 in Daily Doodle, Study of Masters with
Who's John Howe? Master illustrator hired by Peter Jackson as designer and illustrator for The Lord of The Rings trilogy. This is one of my favorite John Howe pieces. The angle and composition are amazing. Believe it or not getting the illustration to this point was time consuming. The layout and composition is quite challenging. Now that the proportions are in place, the details will fall into place much faster.
I'm not sure how I'll finish it off, however. This is a watercolor painting…perhaps I'll try my hand at Photoshop painting once I complete the pencil drawing. Stay tuned!
St. George & The Dragon: John Howe Study: Illustration Phase 1 by Judah Fansler – Artist, Designer, Owner at Judah Creative, a full service Graphic Design & Illustration studio near Branson and Springfield, MO.
Share (if you're awesome)
Explore (if you're curious)