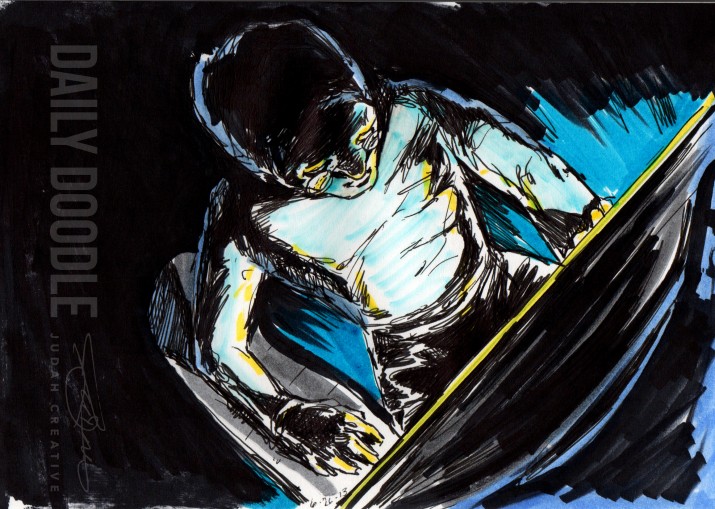 Cracking Codes: 312 Comp Sketch for Illustration
Posted by Judah on Jun.26,2013 in Comp Study Doodle, Daily Doodle, Ink Doodle, Three Twelve with
What Happens When a Sci Fi Author from Springfield and an Illusrator from Branson Get Together?
A quick sketch in order to capture the composition that suddenly came to my head while emailing the author of the Three Twelve series (science fiction). The author, Joseph Baxter is local to Springfield, MO and has a fine concept for a gripping story complete with….illustrations :)
I'm hoping to bump up the quality and move beyond the thumbnail sketches I've done so far. This is all for fun and on the side, so you know how time can get away in these scenarios. Be looking for more "complete" illustrations!
Share (if you're awesome)
Explore (if you're curious)