Packaging Design – Natural Biology
Posted by Judah on Mar.30,2013 in Design, Packaging Design with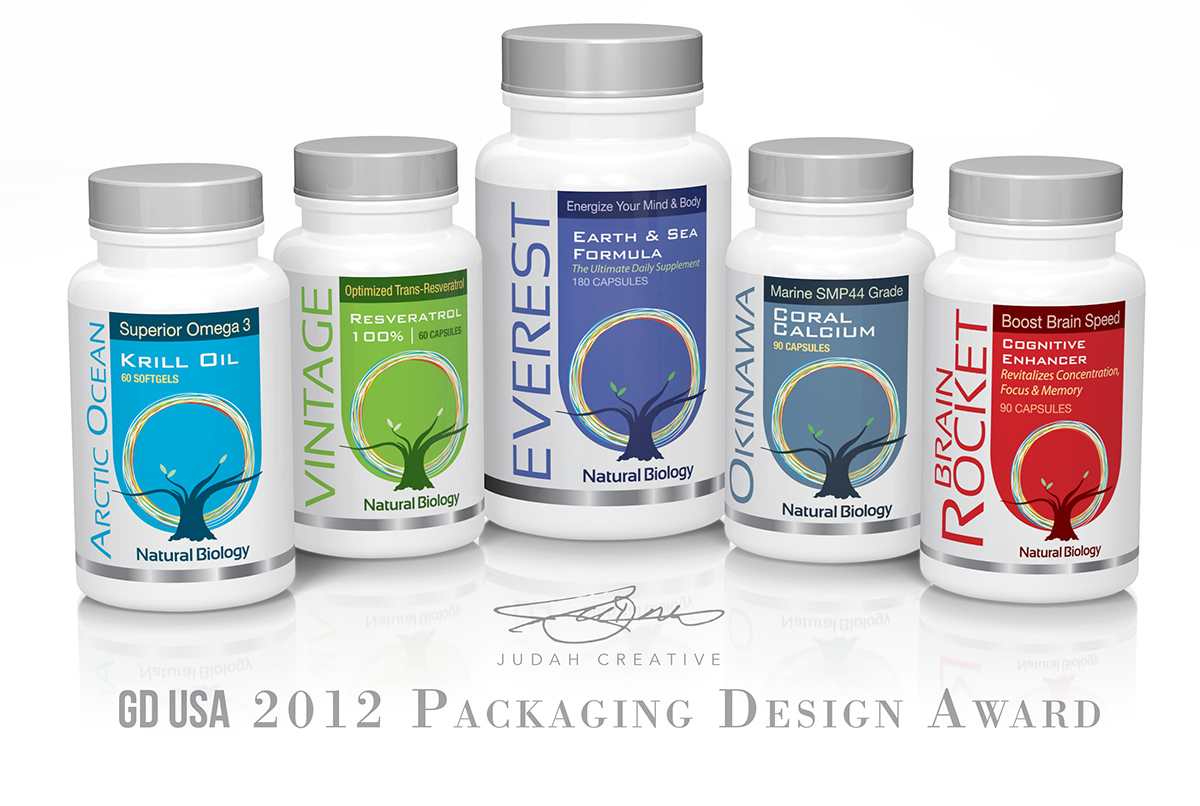 Client: Natural Biology
Project: Completely Redesign Product Logo & Packaging
Natural Biology is a company that added to their product line as they grew and succeeded. While this worked well for the product line, the packaging design and branding went several directions over the years. Natural Biology asked me to bring the entire product line under one, unified brand with a fresh and unique look.
The goal was to convey life, youth and energy while retaining the Natural Biology tree concept. I was given a great amount of design freedom which helped to discover new visual avenues that eventually led to their current packaging. The new tree design actually came from ink wash paining (yes: paper, brush and ink!), which I converted into a vector logo format. This logo truly was a joy to design!
The owner, Natural Biology's clients and even competitors complemented the new look after it launched. We were so pleased with the response that I decided to enter it into the American Graphic Design Awards in 2012. I was pleased to accept a Design Award in the Packaging Design category.
Share (if you're awesome)
Explore (if you're curious)